2019 Annual Mango Industry Reception at PMA Fresh Summit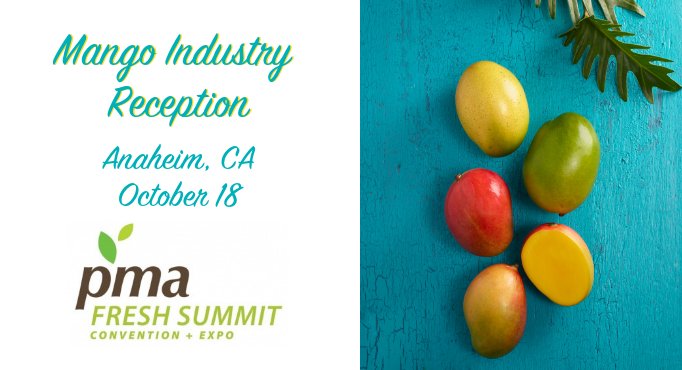 Produce Marketing Association is a trade organization representing companies from every segment of the global fresh produce and floral supply chain. PMA helps members grow by providing connections that expand business opportunities and increase sales and consumption.
Annual Mango Industry Reception at PMA Fresh Summit 
The National Mango Board, in conjunction with the Fresh Produce Association of the Americas, will host the Annual Mango Industry Reception during PMA's Fresh Summit International Convention & Expo in Anaheim, CA. The reception will take place on Friday, October 18, 2019 from 5:30 p.m. to 7:30 p.m. at the Hilton Anaheim, 777 West Convention Way, Anaheim, CA 92802.
At 5 pm sharp, the National Mango Board will announce the 2019 Retailer of the Year, which honors retailers who offer strong and consistent support to the mango industry and deliver outstanding mango promotion results.
The Annual Mango Industry Reception provides the opportunity for members across the mango supply chain to connect and network.  The event is free of charge and open to all mango industry members.
The reception is presented by Platinum Sponsors:
Thank you to Silver Sponsors: